Lighting to Accentuate the Interior Design of Your Home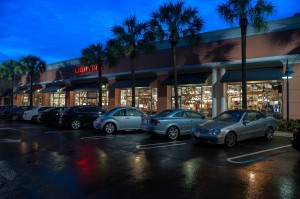 People spend huge amounts of money to make their homes look beautiful. From expensive vases, paintings to different other decorative items, individuals go to any lengths to make the most of their interior space. However, in the quest for making their homes look perfect, people usually neglect the importance of proper lighting and how lighting can accentuate the interior designs of their homes.
The best part about lighting is that it does not burn a hole in your pockets. In addition, you do not have to be an expert in using the lighting to make your rooms decorative and functional. So the question that arises now is that can you use lighting to make your rooms look beautiful?
Lighting plays an important role in our lives. From the first rays of the sun to the luminescent LED bulbs, we all require lighting to carry on the basic functions of our life. Gone are the days when light was used only as a necessity. With advancements in technology, different lighting fixtures are used to highlight the aesthetics in our homes and commercial spaces. With a wide range of lighting fixtures available in the market, we now have the option to flirt with our imaginations to make our rooms look aesthetically outstanding.
Every room requires a variety of lighting to look its best. Whether it is ambient lighting to make the room glow, accent lighting to highlight some architectural feature or task lighting, proper lighting makes small spaces look vibrant and glowing. Here are some useful tips for using lighting at your home –
If there are a lot of art pieces in your home and you want to get them appreciated, you can go for wall lights and table lamps.
To highlight the book case, you can use hidden LED lighting.
Antique wall lanterns and other up lights fixtures such as wall scones can be used to offer an illuminating look to the whole room.
Directional lights at the level of the floor can make an average looking staircase look stunning.
Dim light emitting dining room chandeliers can create a stunning reflective effect.
Akin to the right pair of shoes, which can make even an average outfit look good, proper lighting fixtures can highlight and compliment your interior design. Choose the experts in providing lighting solutions and make the most of your interior space.
The following two tabs change content below.
Sanju kmr
I am a Search and Social Media enthusiast who loves exploring the true potential of Web 2.0 and Social Media.
Latest posts by Sanju kmr (see all)