LED Lighting And Your Wallet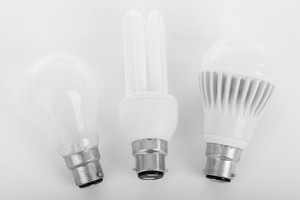 Simply changing your light bulbs to LED can save you an astronomical amount of money when compared to what you spend when using traditional bulbs. Whether you are living in a small apartment or the owner of a large warehouse, you can reduce your energy consumption by a huge margin and keep costs down over the long term simply by using LED.  Aside from the fact that you don't have to change LED bulbs for more than 10 years, your energy consumption per bulb or fixture can be reduced by more than 80% in many cases.  This may sound too good to be true, but this is exactly what the latest development in lighting technology is bringing to the modern world.
LED shows so much promise that manufacturers, researchers, businesses and even governments are investing billions of dollars in the development and implementation of this technology.  The result is a game-changer that will have untold positive benefits on the environment, the economy and individual bank accounts.  Lower greenhouse gases will be emitted into the atmosphere, energy bills will be drastically reduced and just as many lighting options will be available with LED that making the switch simply makes sense.
There are bulbs and systems that can create amazing effects and moods.  You can see these in action on airplanes, in stores and on the street.  There are standard bulbs that are found in lamps, overhead lights and in many landscaping designs.  LED is much easier on the eyes, and it does not cast a light that makes our faces look scary like some traditional bulbs do.  In the end, the benefits of LED can not be fully appreciated because they are so significant.  The reduced energy consumption that they will provide will mean that we have to generate less power to keep us lit up in the dark, and less toxic gases will enter the atmosphere.  Less waste will be generated from the manufacture and disposal of less efficient bulbs that are everywhere today, and changing a light bulb every decade is a lot better than every couple of months.
Prices are still a little bit higher for LED bulbs than traditional ones, and this is off-putting for some consumers.  But, when compared with the monthly savings that can be enjoyed almost right away, this initial expense is justified and easy to accept.  There are more choices than ever in stores or online for a wide variety of LED lighting solutions, and now is a great time to start making the switch.  The whole world is heading towards LED because of all of these benefits, and you do not have to wait in order to enjoy them right now.  Take a closer look at how changing your current lights to LED can save you energy, money and time while giving you amazing light quality that simply needs to be seen to be believed.  It's amazing how a simple light bulb can offer so many benefits to consumers and to the world.
This article was written by planetled.com.au. Planet LED is Australia's leading LED lights company focused on providing high quality LED lighting. Their range of products include; LED bulbs, LED downlights, LED torches and even LED candles.
The following two tabs change content below.
Sanju kmr
I am a Search and Social Media enthusiast who loves exploring the true potential of Web 2.0 and Social Media.
Latest posts by Sanju kmr (see all)