How To Choose Linen For Your Home
Linen is a very popular material especially when it comes to achieving that appealing design look in your home. In this brief post, we are going to bring you up to speed with some top factors to consider while shopping for linen so that you get the best value for your money. Read on.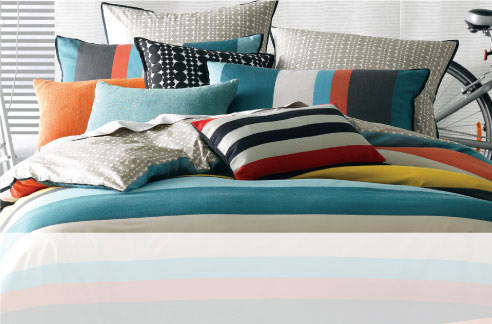 Thread Count
Thread count, commonly known as TC is a globally accepted mode of determining the fineness and durability of linen material. Materials with high TC are best known for their superiority and hardiness and are therefore a perfect option where long-life is a factor. It is recommended to read the thread content of linen before buying.
Buy from trusted sources
There are no two or three ways about buying quality linen, you need to insist on dealing with reputable merchants so you are guaranteed to get something that is up to your expectations. We recommend that you do some bit of research before choosing any one of the many providers out there in the world.
Size
Before purchasing linen, you have to take into account the size of your home. You don't want to buy a small-sized linen and end up adding patches to make it fit into your home. Right-sized linen that fits your home not only beautifies it but goes a long way in accentuating your class. Make sure that your linen is able to cover all parts which it is intended for in a proper manner. Measure the size of linen you need in advance before you purchase as it will guarantee you the right choice that suits your room.
Pattern
Choosing the right pattern is another important thing to consider when buying linen. One of the major things that can ruin the decor of your home is choosing linen designs that do not correspond with the rest of the rooms. There are different patterns used when designing linen and as such it is vital to choose the exact rhyming in the home. Take time and avoid choosing the wrong pattern.
Color
You should be able to choose the right colored linen to avoid color clashing. A good home is the one that has perfect mixture of colors. Matching colors offer your home a perfect ambiance and perfect feel. Also be sure to adhere to theme of your interior design so you sustain a decent and uniform look. Perfect color wears well with the interior decor of the house.
Types of Material
Linen is commonly available in different materials. For instance there are Egyptian cotton, Pima cotton, Percale, Flannel, Cotton Sateen and Bamboo. Only ensure that your choice of material is eco-friendly and that it meets your expectations as far the questions of durability, crispness and softness are concerned. Cotton sateen is soft to touch is a perfect match for bedding while bamboo is superb where warmth and moisture absorption are necessary.
As we sum it up, there are many other factors to consider while buying linen. However, the few tips we've shared with you above are the most important ones that you need to know. All the best!
The following two tabs change content below.
Sanju kmr
I am a Search and Social Media enthusiast who loves exploring the true potential of Web 2.0 and Social Media.
Latest posts by Sanju kmr (see all)