How To Calculate The Cost Of Rebuilding Your House
Because your home is the most important asset you have, you'll certainly need to make sure that you have enough coverage in the event you would like to rebuild if it's destroyed by fire or any other natural phenomena. On top of that, even though your home's market value might be low, rebuilding it might be a costlier endeavor than you might initially think.
Cost to rebuild
There are a few factors that will influence the cost of rebuilding your house and most of the times you'll have to be ready to pay more money than what you had initially estimated. The reason? Well, in the last few years the cost of building materials has increased quite a lot while in comparison, the cost of real estate has generally got lower.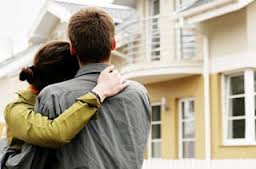 What's the cost of rebuilding your house – builders? Before answering this question, you should take a closer look at some of the factors which will affect this process. They are included below:
1. Enhancements or additions (for instance in-law apartment; finished basements)
2. Special features like skylights, porches or fireplaces
3. Type of garage (built-in, detached or attached)
4. Number of bathrooms and number of kitchens, but also the quality of the materials used
5. Exterior wall construction
6. Home style (colonial, contemporary or ranch)
7. Total square footage of your house
Why rebuild costs can differ
The costs implied in rebuilding your house will most of the time be different from real estate appraisals, tax assessments, mortgage requirements and home market values. This is because there are a few influential factors in the middle and they include:
Since your house was built, building codes may have changed.  In order to prevent further damage to your property, especially in the event of a loss, specialized workers are needed to undertake the rebuilding project with professional insight. To rebuild your home or make significant repairs, different types of materials are required and the fact is that in the last few years, their costs have increased
Ensure you have the right coverage
Improvements, additions and updates to your home will definitely increase the amount of coverage you require. To include some of the changes that will mostly contribute to an increase in cost, they are adding a deck, updating a bath or a kitchen and of course, installing hardwood floors.
Below, you'll learn more about the ways to ensure you keep your coverage current:
Consider that even minor home improvements will impact the cost of rebuilding your home
Get in touch with your travelers representative or your agent and inform them about any home remodeling or improvements you have completed in the past year
In order to make sure it reflects the cost to rebuild, you should review your coverage every year
With that being said, you should remember that it's important to be confident in your insurance choices. This is a very important aspect, because when you have the right type of coverage, you'll be able to undertake any home improvement project and get it done for a great cost.
Author bio:
Biljana is a writer and a blogger publishing useful home improvement and advice based on her own experience with Melbourne builders .
The following two tabs change content below.
Sanju kmr
I am a Search and Social Media enthusiast who loves exploring the true potential of Web 2.0 and Social Media.
Latest posts by Sanju kmr (see all)