Decorate Your House For Rent – Home Decor Tips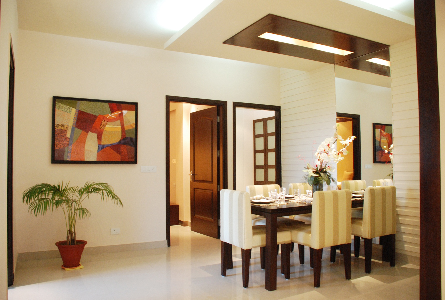 "Life is too short to not create a sanctuary that represents your unique vision."
A rented house and apartment can be a wonderful place to live and a challenging place to decorate. People think of their rentals and therefore go through life not creating a beautiful home or nest.
There are many decoration tips you can find online or take advice from interior decorators. Here are some ideas to attract renters and help you embrace your rented space.
Plan carefully
Usually rentals are small. If your furniture does not fit well in the rental house, Rather than buying an expensive new one. Use thrift store furniture and paint it. Fabric can be a great inexpensive way to add colour and patterns to a room. It can be stapled and framed to a large size canvas to be hung on walls of home. Bring plants to coloured and to warm up your life and home. There are many low maintenance plants.
Change walls with little or no paint
Cover a wall in these super easy tape diamonds. Use scrapbook papers to make some designs. Affix fake flowers to the wall which are made from papers. Tape paper streamers affix along the length of a wall. Create fake picture frames out of washi tape. You can use wallpapers in many great colours and different patterns. If you want to do just a bit of painting that could be easily done by paint a band of bold colour along the top of your walls.
Infuse with colour
If you afraid to tough your walls then bring in the colour through fabrics and textures around the room. If you leave your walls white then hang a bold coloured curtain on the windows and a couch according to the curtains which will pops together. You can also use fabric temporarily to the wall using spray starch.
The floor
Your floors are a blank slate for design. Treat it as fifth wall. You can make many kind of pattern to your floor for attracting people and it gives you best feeling in the night.
How to decorate your property?
Here are some fabulous ideas to help you customize your property.
Living room: – If you inherit an ugly pattern sofa, cover it with soft colours sheets. You can tuck it right behind the cushions to make it look as fitted as possible. You could try running up some simple tab top curtains using old sheets. You can decorate it with book selves, antique along with the retro styled items from the shops.
The bathroom and Kitchen area: – Brightening the faded coloured or discoloured walls can do a great improvement in your house. Purchase a brand new pair of accessories if it seems like old. With every item in your kitchen and bathroom, you can follow a particular theme and you can use a colour style for the accessories and things in the rooms.
In the kitchen, buy a table runner and cloths and place mats on dining table. Invest in your dinner crockery, glasses and cutlery for a more unified feel.
Bedroom: – A large mirror will give the illusion of space in the small room. You can get a photo printed canvas. If it is padded, took some trendy fabric to cover tape and pins.
So think inexpensive, reversible and portable, you will be ready to transform even the most drab rental house into a home. When it comes to decorating, renters face a particular set of challenges. Fabulous flooring provides the largest expense of colour in a room. If you don't want to expense more, then hang display art and photos in the drawing room.
HAVE A HAPPY LIFE!!
The following two tabs change content below.
Sanju kmr
I am a Search and Social Media enthusiast who loves exploring the true potential of Web 2.0 and Social Media.
Latest posts by Sanju kmr (see all)