Creating a New Look to Your Home
Many homeowners always look for ways to create a new look to their home when planning to sell the home or they just want to experience a different feeling close to being in a new home. A new look can be created on either the interior or exterior of the home or both. After staying in the same environment for a long time, it is a common feeling that most homeowners have of changing the look of their homes. These renovations may include changes in color schemes, room transformations, changing of plants and wall hangings among others. Below are factors that home owners should consider if they are planning to create a new look to their homes.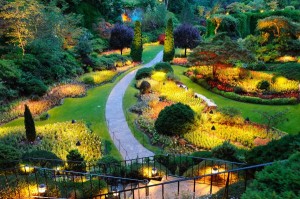 1. Color scheme of the home
* This is a major factor in bringing a new look and feeling to any home both inside and outside.
* The walls of the house can be repainted in order to give the home a bold look.
* Homes that have perimeter walls can have them painted in colors that match those on the house.
* Some of the best colors that create a new look to a home include off-brown and ochre among others.
* The color of curtains, the drapes and furniture should also be changed in order to complement the new colors.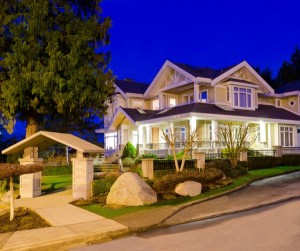 2. Transformation of rooms
* A new look can also be brought about by alternating the functions of rooms.
* If there is a bedroom that is not being used it can be converted to an office or library.
* Furniture rearrangement in the sitting room will also give the house a fairly new look.
* The dining area, if not specifically fitted for that purpose, can be converted into a sitting room and vice versa.
* The rearrangement of utensils and furniture in the kitchen is also a simple way of creating a new look.
3. Gardening
* This is also another area that can be easily restructured in order to provide a different look.
* A homeowner can purchase new plants different from the ones in the garden. A good example is adding flowers of different colors to a garden that had greens only.
* Planting some vegetables in different patches will also be a good source of cooking supplies.
* Other owners prefer hiring landscaping professionals who are experienced in outdoor gardening.
* Plants can also be used to decorate the interior of a home from time to time.
* The good thing about plants is that they add life to a home.
4. Wall hangings and other accessories
* A home can completely look different when the wall hangings are relocated.
* Picture frames, calendars and pieces of art can be alternated within the sitting room giving the house a new look especially to once in a while visitors.
* A few decorations may also be added and the old ones taken off the walls.
* A new table, set of chairs, and carpets will also boost the look of the home.
* A home owner can also buy and install new lamps in different rooms. This gives the rooms a totally new look.
In conclusion, remodeling a home with the aim of giving it a new look requires some level of creativity. For home owners who wish to change the look of their homes so that they can sell easily, it is advisable that they also document their property at the Land Registry, thus having a Land Registry contact phone number would be a necessity.
The following two tabs change content below.
Sanju kmr
I am a Search and Social Media enthusiast who loves exploring the true potential of Web 2.0 and Social Media.
Latest posts by Sanju kmr (see all)