5 Trends in Master Bedroom Design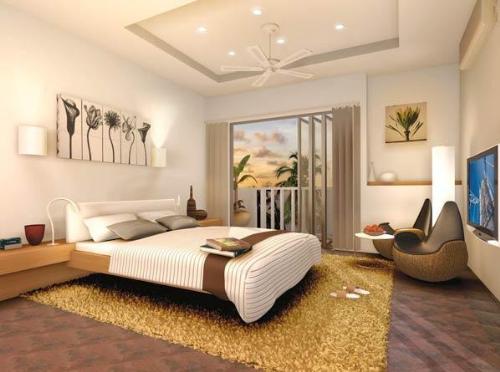 In 2013, an estimated 750,000 new homes will start construction. Despite the housing crash of the past half-decade, people are still willing to pay for custom homes that fit their tastes precisely.
One of the rooms that gets a lot of attention from home builders is the master bedroom, as it serves as a retreat for the owners of the residence. Take a look at these five trends in master bedroom design to keep in mind when you build or upgrade your own:
More than sleep. Bedrooms are transitioning from rooms with the singular purpose of sleep to places that serve multiple functions. Along with mattresses and dressers, it is now common to see desks and fitness equipment as part of the master bedroom layout. The rising trend of working from home has given way to bedroom offices, and sitting areas for relaxation or simple meditation have also started to show up in designs trends. Individual bedrooms are transforming into suites that are cozy and accommodating.
Open spaces. In an attempt to make bedrooms more welcoming, features like cathedral ceilings and large, walk-in closets are becoming the standard. The lighting of a bedroom also adds to a feeling of spaciousness, particularly as natural lighting is becoming preferred over artificial. Windows, skylights and mirrors all add to the illusion of more space in a bedroom and are integral design elements that make even king bedroom furniture sets look less disproportional to room size.
Shades of green. Many designers have declared 2013 to be the year of the color green, specifically in the shade of emerald and jewel tone greens. The rich shades of green are meant to replace the yellow-based shades that have long dominated bedroom spaces. Complementary shades of neutral gray are the best accents in bedrooms that go with deep green choices for paint, wallpaper and bedding.
Entertainment features. Flatscreentelevisions, surround sound, and even music docking stations are gaining popularity in bedroom design. The idea is that a bedroom should be a place of escape and leisure and the people who live in them should have entertainment options at their disposal. For those who do not like the way electronics look in the bedroom setting, try an entertainment center with doors to conceal the techy-looking items unless they're in use.
Textures. Wallpaper, upholstered headboards and thick area rugs are just a few of the ways designers are incorporating a spa-like feeling to master bedrooms. Textured materials lend an elegant appeal to master bedrooms and give the room a cozy atmosphere.The trend is a reference to hotel design and how it invokes comfort for visitors.
Building a new home, or renovating an old one, is a lot of work. Take the time to design your master bedroom right to reward yourself once the house is complete. Make your master bedroom a place that you want to spend time outside of sleeping hours by visiting Southern California furniture stores and taking a few tips from the latest trends.
The following two tabs change content below.
Sanju kmr
I am a Search and Social Media enthusiast who loves exploring the true potential of Web 2.0 and Social Media.
Latest posts by Sanju kmr (see all)