Top Décor Tips for Designing Your Spectacular Home!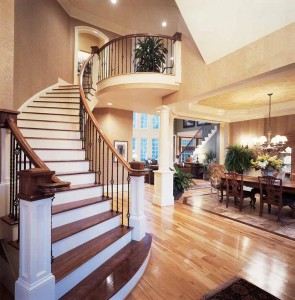 Home Decoration is a very interesting concept as it gives an individual to decorate their house as per their choice, taste and preference. Just like an individual is different from one another in the same way every home is different. Each home speaks about the living style, affluence and tastes of its own. But there are some basic tips that every individual needs to follow when they plan to decorate their home. It is best not to avoid these factors as they form the core of home decorating.
The primary area of concern is the budget. Who does not want to decorate their home using the choicest of materials and home décor metals? But it is not feasible. One cannot simply overlook this factor and go overboard with the spending of the money. Find alternatives to expensive items. Just because an item costs less it does not mean that it will look bad or create a poor impression.
Keep in mind the color co-ordination. Be clear about what are the colors that would like in your bedroom, in your living room and so on. Instead of selecting a single color for the whole house opt for different colors. Choose the colors on basis of which room it will be applied to for example – coral white is perfect for a bedroom as it gives a dreamy look but for living rooms opt for a brighter color like blue as it is the room where you will host guests.
Lighting is another essential element. Proper lighting helps to accentuate the beauty of a room. There are many lights available that are low on electricity bill but high on performance. Proper arrangement of lighting ensures that the room is properly lit from all angles. You can also consider between natural and artificial lighting.
Another area where you can decorate your home is the bathroom tiles. You will find good quality products at good prices. You can check online to see the different varieties of tiles available. However before placing the orders make sure the companies is a reliable one and then place your order.
Carpets are a great idea for home decoration. Select the carpets with the color of the room and other artifacts displayed in the room. It should be something that complements the room's look and not something that distorts it.
We often overlook the kid's room thinking it to be not that important. But we are wrong. Don't forget that the kids will spend a major part of their time in that rooms involve them in the decision making as far as their room is considered. One can opt for themes in a kid's room like superheroes or animals and so on.
Doors are an integral part of your home and can add to the beauty of your home. Besides giving protection to the inmates it also lends a stylish look to the home. One can opt from wooden doors, steel doors and so on.
And finally the most important aspect is to follow your instinct. Nothing works better than following one's instinct in decorating their home.
Post by: The author of the above article Kimberly Littleton has extensive knowledge on home and interior decorating. She likes to publish her new topic decorate your home with contemporary modern furniture for the readers shortly.
The following two tabs change content below.
Sanju kmr
I am a Search and Social Media enthusiast who loves exploring the true potential of Web 2.0 and Social Media.
Latest posts by Sanju kmr (see all)