The Kitchen – What Has Changed in 60 Years?
The kitchen is more than just the place where food is made. It has transformed in the last 60 years alone, and I'm not just talking about when Mum redecorates. As much as I hate to admit it, kitchens were a primarily female territory in the 1950s. I'm not going to far as to say that the feminist movement affected how kitchens were designed over the last sixty years, but I think there is a connection. As more women made the decision to be working women in addition to being wives and mothers, more technology was invented with the goal of making lives easier.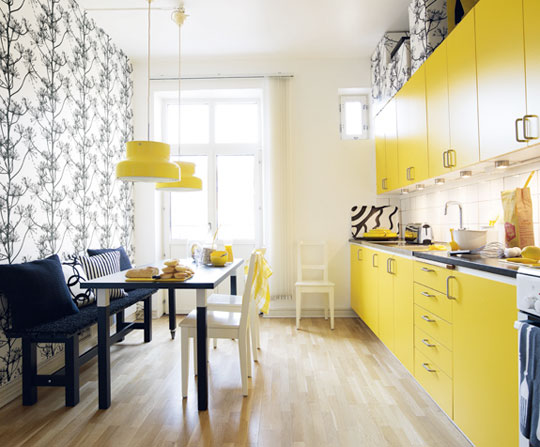 Not sure if you believe me? Let's take a look at typical kitchen designs for each decade and see how women have influenced the decoration. 1) 1950's Goodbye rationing, hello large meals! A post-war kitchen saw the introduction of double ovens, separate cooker tops, kitchen islands and large cupboards stocked to the brim. Women were now able to show off what they could do in the kitchen and they had the unlimited resources to do so. So women used this abundance of food to prepare delicious dinners for their husbands every day. Sadly, they were not given bonus points for this, because this was a woman's sole purpose in life. They had to keep the house spotless, make sure the children behaved like angels and ensure that their husbands were happy. And all while wearing pearls and not a smudge on their make-up. This ideology of perfection is reflected in the decoration of the time. Bright, bold colours and floral patterns were used wherever possible and there was an unwritten rule that the cushions had to match the curtains. Almost as if the whole house was trying to say "The war is over! I am now a haven of happiness!"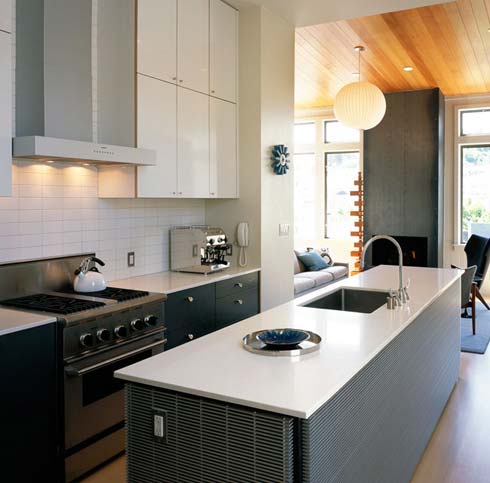 2)1960's and 70's Many of us will realise that the 60's was a decade of change in women's lives – and even more of us will be grateful for it. I'll refrain from detailing what those changes were and instead focus on how it affected kitchen design. As I said earlier, the kitchen was female territory. This wasn't changing just because women decided that they didn't want to be chained to the stove for the rest of their lives. As more women ventured outside the house, the interior decoration became less extravagant and laminate kitchen surfaces reigned supreme – anything to make it easier to keep the kitchen clean and tidy! By the time the 70's came along, women spent more time working, which meant that they were too tired to cook dinners. It was around this time that microwaves were becoming a popular kitchen appliance. Not only did this wonderful invention enable tired women to feed their families, but it would one day ensure that hungry university students didn't starve.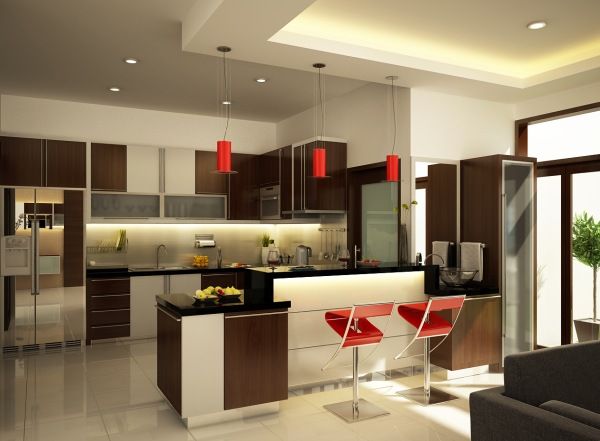 3) 1980's and 90's I like to think that these were the decades where women decided to show off how good they were at "having it all." Of course, what better place to demonstrate than the kitchen. It went from being that room at the back of the house to the centre stage of a woman's triumph. The kitchen became bigger so everyone could socialise and stand in awe of the décor. The lights became brighter and the cabinets and work surfaces were so shiny that everyone thought the kitchen was spotless. "She works full time with three children and her kitchen is this clean? Amazing!"  At least, that's the reaction I'm assuming they were going for. Let's face it, what woman doesn't like being told that her house is immaculate?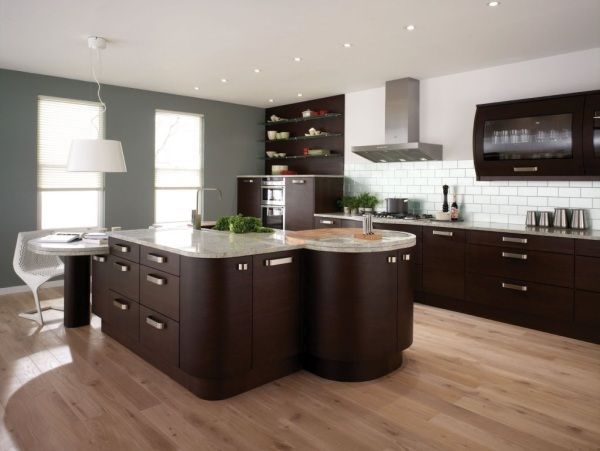 The real selling point is when there is an appetising smell wafting from the oven, showing off the skills of the "working wife and mother." 4) Today The modern kitchen accommodates the needs of the busy workman/woman.  It is small, leaving less space to clean, and it is full of electrical thing-a-ma-bobs that enable things to cook and clean themselves e.g. dishwashers, coffee machines, toasters, microwaves and really fast ovens. Or maybe that's just a student's dream kitchen?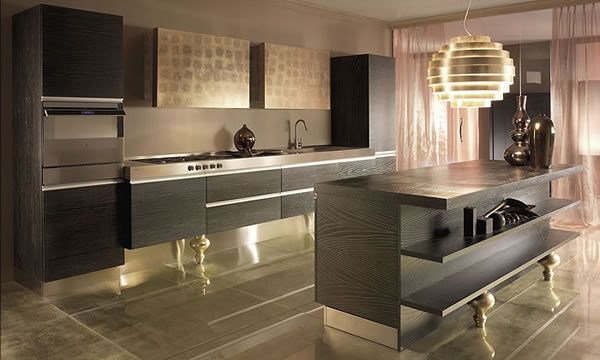 There have also been steps to make the interior design of a kitchen more eco-friendly. Sinks can be 70 per cent recycled glass or stainless steel; kitchen cabinets could be made from salvaged materials and hardwood floors can be made from Forest Stewardship Council (FSC) certified timber. Our kitchens are surprisingly adaptable. Each one can be tailor-made to fit in around our needs and tastes. How can your kitchen evolve to fit around you? About The Author: – Sara loves to cook and experiment with food. As a student, she mourns the lack of kitchen space available to allow her some creativity.
The following two tabs change content below.
Sanju kmr
I am a Search and Social Media enthusiast who loves exploring the true potential of Web 2.0 and Social Media.
Latest posts by Sanju kmr (see all)