The Importance of Interior Design
As many people perceive, interior design is not just about how the interior of a room or building looks like. It also should play a key role when it comes to a room's or building's functionality. With the right type of interior design, you can make a tiny apartment look cosy and inviting while a bigger and duller house can look lively and spacious instead of boring.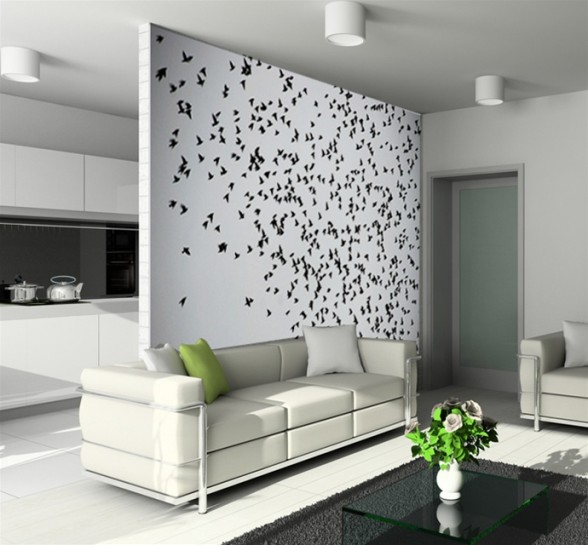 Interior design influences every single individual's living conditions in many different ways. From your local football stadium to public bathrooms and waiting rooms to chic and stylish hotels to your very own home, interior designing is important. Come to think of it, everyone out there becomes some sort of an interior designer from brightening up a room by placing a bunch of flowers to hanging some photos in the study.
Some of the reasons why interior design is important are that it makes your home, office and apartment look pleasant and attractive while it also helps increase the value of your property. Most property buyers consider purchasing them based on the value as well as the appearance of the house which includes the interiors as well.
With a professional interior designer, you can always get the most out of the space that you have. Rather than painting the walls and adding new carpets and blinds, you can consider redesigning the entire interior of the house which can also be considered as an investment. Did you know that you can make a significant change by knocking down a wall and adding a door in between two rooms? There are many changes that interior designing can help you add value to your home or office building.
The important fact that you should know about interior designing is that everyone cannot be experts at it. There are professionals who do excellent jobs and there are some who just rip you out of your money. It's necessary to know who to approach when looking for expert and experienced professional interior designers.
You should also know that interior designing in private and public places are dissimilar to each other. Private homes and living spaces are usually designed to suit the people's tastes who occupy the property while public places are designed in order to suit and be aesthetic to a large number of people. When deciding on public space interior designing, there are number of issues that have to be taken care of. A fine example would be a chain of restaurants. You should be vigilant about the company's target market, the location as well as the budget that is allotted for such details.
Your work places should also be scrutinized regarding its interior decor. Each work place has a specific purpose and therefore, when designing the interiors, you have to be watchful and professional. A work place should not be just walls and tables. For this reason alone, it is ideal to hire an expert when carrying out the interior design part of the job.
  About the Author: Joanna Robinson is a content writer who loves to share her knowledge among internet users. These days she is writing about home renovating tips and about interior design qualifications.
The following two tabs change content below.
Sanju kmr
I am a Search and Social Media enthusiast who loves exploring the true potential of Web 2.0 and Social Media.
Latest posts by Sanju kmr (see all)