Should You Hire A Professional Interior Decorator?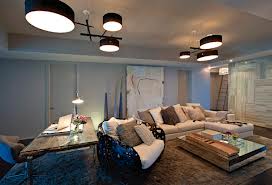 If your house needs a revive or an update the first that comes to mind is whether to do it on your own or hire a professional. A professional can be very tempting since hiring them will free you from all hurdles along with efforts and they will have a degree in design so they would be able to do a great job but this bliss comes with strings attached to your pocket and sometimes it may not be easy to trust a stranger with your house decor.
Here are a few things to consider making this choice very easy for you:
If your routine is very tough, your work demands long hours, you have children who require attention you have a strong social life etc. and there is hardly any way that another thing can be added to your life then it would be very difficult for you to spend the amount of effort required in redecorating. This job is not easy, it may be fun but it will also be hectic, before starting a decor job on your own you must be able to commit a lot of time for it and be ready to take on the challenges of planning and implementing. If a project is left incomplete in between it will cause more living issues then ever before thus carefully create a time line and plan our each task.
There are numerous choices available for decor from the choice of colours to textures, materials, furniture items, wall canvas, decorative pieces and so much more. If you have invested in decorative pieces in the past but you have no idea how to arrange them attractively or where to place all the family photo frames or what kind of colours to include in each room then you are pretty confused. A professional can understand what you want and put in his or her expertise to suggest something excellent, if you aren't confused then waste no time and start implementing! For decorating you must be neat, creative and should have an eye for design to complete a successful project, if any of these qualities fall in your personality then its best to be confident and begin.
How much do you wish to change?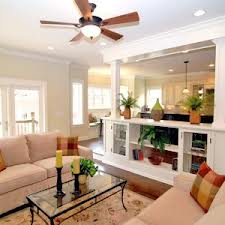 If your decorating needs are far from simple and complicated such as you may need to renovate by moving a wall or change plumbing or add landscaping etc. then it may be necessary to take help from a professional. If your needs are simple and you want to change the look in the same structure then you can take on the challenge and go shopping for new flooring, paint and canvas prints etc. to upgrade the decor. For some people installing a new moulding can be a piece of cake while it can be frustrating for others, think about what you want and if it's in your skill area or not. You can also use custom canvas printing for home decoration.
Author Bio:
Wilson working for canvas designz and creates canvas prints for home decor and writes articles on home decoration tips such as installing canvas prints for better living.
The following two tabs change content below.
Sanju kmr
I am a Search and Social Media enthusiast who loves exploring the true potential of Web 2.0 and Social Media.
Latest posts by Sanju kmr (see all)