Removal Checklist: 5 Things to Look At On the Days before and On the Moving Day
Moving homes is a very difficult task especially for people who are doing it for the first time. There is joy and satisfaction that comes with settling in a new home but the process is what many people fear. There are so many myths with reference to moving homes and this makes it a little bit confusing to beginners. I have tried as much as possible to come up with a timescale that will make planning and moving out quite a bit easier. This will relieve you and remove some of the stress for you.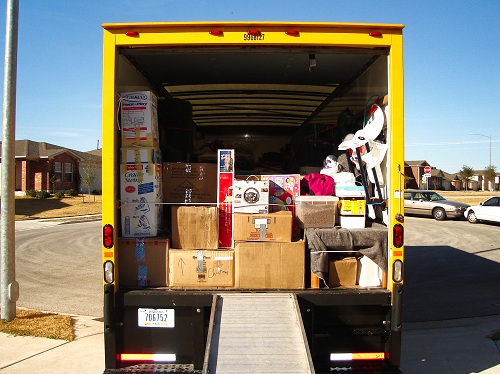 4 Weeks to Moving Day
This is a good timeline and if well utilized can ease the pressure that characterizes the real moving out day. If you have decided that you will not hire a professional moving company, then you need to hire a van. Most vans are usually booked so if you do not make arrangements early enough, you may have to pay more than the usual rates. Paying early will give you time to bargain and settle for the appropriate prices. You can also opt for moving companies which can give you quotes and book in advance.
This is also an opportune moment to touch base with your insurance company to ensure that everything is covered for the day you move into your new residence. This is also an excellent period for those who are currently living in rentals to give their landlords  appropriate vacation notices.
3 weeks to Moving day
Three weeks may seem like a whole month to many first time movers but the reality is that it is such a short time. During this period, you need to inform your service providers and utility companies that you are moving to a new address so that you do not miss your mail and bills. Some companies need a week to process the changes in residences while others will need more time. Therefore it is good you relay the information in advance.
2 Weeks until Moving Day
As the day draws closer, ensure that your to-do list becomes shorter and shorter. This should be your packing week. Some people may think that it is too early to begin packing but the fact is that you need to start arranging your things early. Get enough packing materials and start putting your wares into boxes. Ask your local stores whether they have any cardboard boxes to either sell to you or just hand them over to you.
Before you start packing, it is very important that you spend a number of days de-cluttering the house. Here you comb through the house and identify the things that you need and those that you do not. You need to give away some other items while recycling others. This will prevent any unnecessary items moved to the new home. To wrap up the week, you need to pack all non essentials.
One Week to Moving Day
Since your moving day is just 7 days away, you need to prepare a special box where you will pack the essentials. This box should include items such as kettle, snacks, tea /coffee, toiletries and towels to use when you arrive at the new residence. This is about all that you need to do during this timeframe. If however you have free time, you can draw a floor plan of your house and organize the furniture arrangement. This extra organization will save you time and create some excitement too knowing that you have everything in control. This is the time that you also need to confirm the moving day dates with your moving companies if you are hiring their services.
The Moving Day
This is in essence the big day that was awaited. Many first timers usually lose it on this day. You do not have to because all you need to do is just a little bit of calm and exposure. There is absolutely no need to be stressed out if you did your homework well in the previous four weeks. All you need to do is just to load your van early in the day if you are the DIY type or alternatively wait for the moving company to pack if you hired one.
Conduct a thorough check in the house to ensure that nothing is forgotten. If care is not taken, small items such as keys and other valuables may easily be forgotten when people move homes.
About the Author: Ronald works with a moving company that has for a long time been moving people from one corner of Australia to the next. He partners with other firms on large assignments. He also loves blogging on platforms such as http://www.bmoved.com.au/ that offer moving services.
The following two tabs change content below.
Sanju kmr
I am a Search and Social Media enthusiast who loves exploring the true potential of Web 2.0 and Social Media.
Latest posts by Sanju kmr (see all)