Real Estate Tauranga – Why Live There?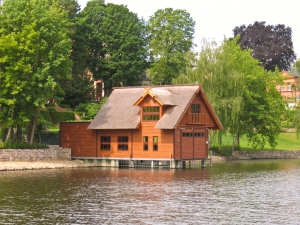 Tauranga has become the most populous city along the Bay of Plenty on the North Island of that mystic land located south of Down Under. From being a moderately thriving urban area, it has grown to be the sixth largest city in New Zealand. Understandably, Tauranga has attracted a large number of migrants from countries like the United Kingdom, thanks to its climate and more relaxed quality of life. Come summer, the population significantly swells as holidaymakers from all over the country and even the world descend upon the city's world-class surf beaches.
Tauranga is definitely one of the fastest growing cities in New Zealand. Green with lush flora, bordered by a sparkling deep blue, urban, rural, multicultural… it has all the elements of a fabulous place to live in. It's really no wonder why there has been such a boom in real estate. Tauranga holds a very distinct appeal for people looking for an idyllic city to make their home in. Others who can't manage to make a permanent move are instead choosing to invest in one of the city's many vacation homes. Tauranga is the perfect place to forget about the stresses of regular life. Its geography seems to have been fashioned with the distinct goal of striking awe. It looks particularly spectacular in aerial pictures. Planked as it is by gorgeous waters on two sides, you just can't help coveting a waterfront property. Tauranga just seems to stir up a pool of longing within you as you learn more about the gorgeous locale.
Without a doubt, the place is beautiful and holds many elements of fascination, but Tauranga definitely offers so much more. The urban area provides many employment opportunities to professionals while the rural side is distinctly horticultural, making up a good portion of kiwifruit and avocado country. The port and harbour also provide an extra boost to the rich economy with Port Tauranga being the largest export port in New Zealand.
Tauranga also offers up an abundance of art and culture with attractions such as the Tauranga Art Gallery, the National Jazz Festival, and many more. Various sports are definitely provided for with its large stadium complex and various athletic clubs. It also goes without saying that water sports are popular in the area with the climate being temperate pretty much throughout the whole year.
Each Tauranga transplant probably has his or her own unique reason for making the move, but with the many fine qualities of the place, it's really not hard to see why someone would choose to live there.
About the author: Oliver Finney is an enthusiast of the real estate industry who loves to continuously learn and share knowledge as well about the vast and comprehensive world of the real estate business, off and online. He has first realized his passion for real estate at the age of 18 after attending an auction. His recent investment in the real estate industry is a buying property in Tauranga, New Zealand.
The following two tabs change content below.
Sanju kmr
I am a Search and Social Media enthusiast who loves exploring the true potential of Web 2.0 and Social Media.
Latest posts by Sanju kmr (see all)