It's all about Child Safety at Home
The first place to begin with when talking about child safety is your home. Always be prepared for emergency situations and have emergency phone numbers such as the fire department, the doctor and the poison control department. If you have older children in the house, teach them how to dial these emergency numbers so that they are aware when the need arises.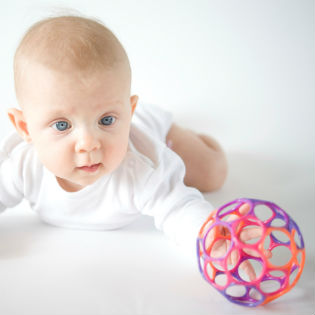 The basics of keeping a child safe are to never leave them alone at home if they are too young. Other places to avoid leaving children unattended are in the bathroom, in a car or on a high surface like a bed, table or sofa. If you have pets in the house, make sure you are around at all times when the pet is playing with your baby. When you are at a social gathering, for example, never hand over your baby to someone who has a hot drink in his hands or is smoking a cigarette. Also, when you put your baby to sleep, always make sure he/she is lying on his/her back. Waterbeds, pillows and other such suffocating surfaces are best kept away from babies.
When you purchase baby furniture for your child, make sure it complies with the regular quality standards. In a crib, place a mattress that fits perfectly into it. Don't have unnecessary pillows, toys and blankets in the crib as it can suffocate the baby. Furthermore, interesting research shows that baby walkers cause more harm than benefits. Therefore, it is best to keep your baby away from walkers. Before your baby grows big enough to start pulling out drawers, opening doors and windows and reaching table tops, have safety latchets put in all cabinets in your house, and in drawers where sharp, breakable and dangerous objects are kept. Cover all electric outlets, corners and sharp edges of furniture with protectors. If you have a two or three storied house, make sure all the entrance and exits of your stairways are protected with gates that your baby cannot open by any means. In addition, all fireplaces, stoves, heaters and radiators should be covered with screens and all windows should have proper locks and latches in place.
In the kitchen, keep hot drinks, knives, plastic bags, cleaning products and electrical items out of your chid's reach. While cooking on your stove, keep pot handles facing inward in order to avoid your child getting hold of it. Moving on, when bathing your baby, make sure the water is warm and not hot. Don't load the tub with too much water as the baby may choke on it. Don't ever leave your baby alone, even for a second, in the bathtub or pool because young children can drown very easily even if there is only a small amount of water around them.
When shopping for toys for your baby, make sure they are non-toxic, washable and flame resistant. Some toys are not appropriate for young infants, so check the age on the box packing before you purchase the toy. When your child becomes big enough to ride bikes, make sure he/she is always wearing a helmet when on scooters, skateboards and other such wheeled toys. The risk of head injury is greatly reduced with the use of helmets.
About the author: Joanna Robinson is a nutritionist and a physical instructor. She is experienced in providing health related advices. These days she is writing articles about kids and the prams pushchairs
The following two tabs change content below.
Sanju kmr
I am a Search and Social Media enthusiast who loves exploring the true potential of Web 2.0 and Social Media.
Latest posts by Sanju kmr (see all)