Ideas to Turn your Washrooms into Luxurious Sanctuary
Washrooms and kitchen are two most used rooms in home. And definitely their renovation is not an easy job to done. You need to generate new ideas and styles which are not previously adopted. So before renovating my entire place I thought to design my washrooms first. I want perfection in everything so how is it possible to leave the most important area of house in dull and unattractive form. I have never seen so much inspiring ideas in most houses. People are least interested to decorate them. But actually there decoration was my first preference and wanted to turn simple washroom in luxurious place.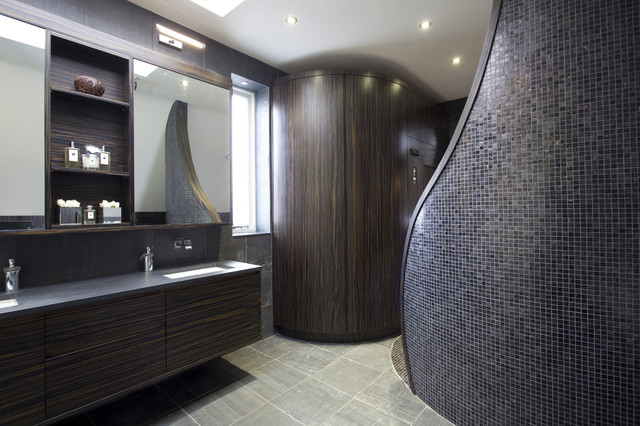 Designing Details:
While renovating the bathrooms, some basic things are important to consider. First of all I would recommend everyone to consider their family members choice. Follow their advices and respect their opinions. Because washroom is not your personal place, it's a place for everyone's usage. So we thought to buy some necessary items for washroom. Our washroom is quite large so its storage space was enough to place a big sized bath tub. Then we arranged splurges like rain shower and under floor heating system. It is best to paint the washrooms in neutral colors. So that you do not need to clear the dirt every day. And simple white and off white color scheme gives a spacious look in tiniest bathrooms. This is itself a decorating color. Adjust uncluttered and pristine layout of your washroom so that it look more spacious.
Bath Wares:
There is a huge range of shower systems available in big markets. So selection from this wide range was a quite hectic process. There were fixed showers, hand showers and rail showers. I selected the option of fixed shower. Because they might look natural and elegant. Now there is a trend of free standing bath tubs. So I also preferred that option. Wall hung toilets were also the best addition to maximize the area. I added some other appliances like wire racks for some bath accessories, towel racks, and mounted basin, mirror fronted cabinets, bins and drawers. A big mirror was also placed to charm the look. These are the basic necessities of almost all washrooms. So these equipments were important to make for beauty enhancement.
Accessories:
It is not necessary to limit your plants in only kitchen or living room. But you can apply my idea to bring some decorative plants in your washroom. I love tulips and orchids. So I decorated my front washroom windows by placing these two plants. I also placed peace Lilly at the corner of washroom which was looking sophisticated. I further decorated the washroom with delicate candle stands. If you love the wall art like me, so buy some small paintings that go relevant with your bathroom style. I got amazing and affordable ideas from online canvas printing in which they were offering services of fabulous canvas prints which were enough to turn the washroom into luxurious sanctuary.  Now that was a place which soothes everyone while entering. All color tones and designs were going relevant with this bathroom style. For giving a pure feministic touch, I decorated the area with different cosmetics and perfumes.
Author Bio:
Tom Anderson is a professional content writer. He is thoughtful and quick observer. And always guides the readers with some unique, quick and affordable ideas.
The following two tabs change content below.
Sanju kmr
I am a Search and Social Media enthusiast who loves exploring the true potential of Web 2.0 and Social Media.
Latest posts by Sanju kmr (see all)