How to Retain Your Good Tenants for Long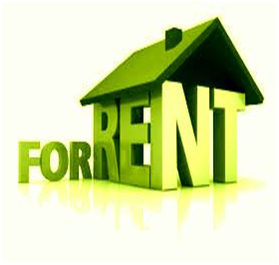 All the landlords know the fact that it is a difficult task to find reliable and good tenants for their houses for rent. So once you get a good tenant it is really important for you as a landlord to retain them for a longer period of time. In this post we will be discussing few simple steps that help in making sure that a good tenant stays with you for a longer time.
Let us first concentrate on the basic thing like reason behind tenant leaving the house. Many of the tenants leave because of change of job or location and in this case there is hardly anything a landlord can do. However in many cases tenants leave because they feel that there are better options for house for rent available.
Get the Property Ready
Many times it happens that your house requires a little work done before it can be given out for rent, especially when you are planning to give it to someone for a longer time. Calling a professional cleaning crew can be a good idea as by doing this you will at least ensure that your house looks clean and hygienic; good enough to attract more number of people interested in the rental property.
There are plenty of maintenance issues when you are planning to give an old property on rent which is extremely important to address. In case you are unaware of what all things need repairing in the house, hire someone for inspection who will help you make the necessary changes. Few homeowners get all the walls painted and put in new flooring if it is necessary.
Word of Mouth
If you are not planning to give an advertisement about the house for rent on your own, then you can also look out for various other options. Contact a real estate broker and he will get potential tenants for your house. Though they can charge you for this service but the practice nowadays is to take commission only from the tenants and not from the landlord. You can also get in touch with a rental management company. They will not only assist you in finding new tenants but they will also collect the monthly payments on your behalf.
Looking After Your Tenant
Once you find the tenants, there are few more things you should take care of. Landlords are usually looking for those tenants who stays for a longer time and for that they look after every issue very closely. All the problems are fixed quickly. The above mentioned tips alone prevent tenants to leave your place and look out for other houses for rent.
If your tenants are facing minor problems like blocked drain or shower not working then responding by phone immediately that you are aware of such issues and will get it fixed, will certainly help. It is advisable that you take action on the same day and by doing this your tenant will definitely feel that you are taking pain of such small issues and will deal with such problems in no time.
Increasing Rent
If relationship between you and your tenants is good and they are paying the rent on time plus they are also taking complete care of your property, consider increasing the rent of the house quite precisely. Sudden increase or huge rise in rent usually triggers the tenant to start looking out for other options for rent. It is quite important to keep tenants staying for a longer time as this reduces the effort and the time both to find new tenant. You should always remember one thing that how much it will cost you if it takes a few days to find someone new.

Author Bio: Kunal Chhibber is a professional content writer with proficient skills in research. His expertise lies in writing articles on available rental properties and Real Estate sector.  He is a graduate in management and music is a passionate hobby to which he is committed to as a part time Disc Jockey.
The following two tabs change content below.
Sanju kmr
I am a Search and Social Media enthusiast who loves exploring the true potential of Web 2.0 and Social Media.
Latest posts by Sanju kmr (see all)