How To Declutter Quickly Before You Move Home!
When you're poised to move house, it does mean you're going to have to get to grips with years, maybe even decades of accumulated stuff…the things in deep storage that you haven't used for years but couldn't bring yourself to get rid of. No matter the reason that you're moving – perhaps you've bought a house, maybe it's a new job, or you've found a dream apartment – decluttering before packing helps you usher your move along quickly. A bit of discipline thrown into the mix will help you go a long way. It doesn't need to be difficult. Just set aside a bit of time and take some tips from us.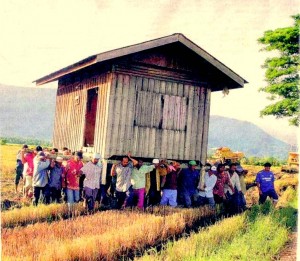 First, you need to decide whether you want to try to get rid of possessions via a combination of car boot sale and online selling, or whether you're happy to donate all the things you aren't taking with you on your move.
Use medium-sized boxes (either new ones or supermarket throw-away) and go from room to room, arranging your unwanted belongings in categories. You can also use the boxes for things you're planning to keep.
Mark out time for decluttering – as much as you need to get a good job done. This could be a full day or a whole weekend. Some people work better in short bursts and if you're one of these, then mark out hour or two-hour blocks which will enable you to do the work in stages.
Start with whatever room you prefer. Perhaps you'll pick the kitchen. There could be unwanted magazines there, a pile of mail on the counter that needs sorting and throwing, timetables relating to the children's schools that are out of date, vetinary documents. It's easy to see what you do or don't need what you can throw, sell or donate.
Now set up your boxes, with some used for items that you'll pack and take along with you (cards, personal letters etc), items that you'll be recycling and throwing away, and materials you need to deal with straight away (bills, invitations). Don't make the mistake of saving things you can easily get again after the move, such as clothes catalogues.
Move along to the next kitchen counter and organize materials in the same fashion. Look out for things you want to keep but won't need to look at again before the move. This is a really good time to box them up. This could be fridge magnets with accompanying photographs and documents.
Now go into cupboards one at a time and remove anything you don't want to take to your new home. This is where a ruthless lack of sentimentality is an incredible asset. Without it, you'll end up bringing everything. Go one by one through the remainder of the cupboards, closets and cabinets in the kitchen, taking exactly the same spirit of clear-headed, unemotional thoroughness with you. By now, there'll be lots to throw, plenty to donate and much you could even sell. Don't be silly; stick to your guns – there's no need to bring yoghurt pots and empty olive jars that you've acquired over the years with you. That's all stuff to throw away.
Still, in the kitchen, decimate your recipe book and cookbook collection. Only keep the ones you really like and really use. Have you over-accumulated a coffee cup, which often happens, especially if you have an espresso machine and got bitten by the bug? Bring it down to size.
You can sweep through your house, room by room, working this way, doing such a good job that by the time your man with a van London service has come to move you, the whole job takes less time and you get a lower bill. Result!
Author Bio: Nicole Stanley lives in London and loves the busy work-culture in her city. As a writer, Nicole focuses on writing the best possible way. Her creativity is not limited to just writing. In her leisure time she works on interior decoration projects. Her articles are generally focused around Home office, Home interiors and she has also written reviews for moving company in London.
The following two tabs change content below.
Sanju kmr
I am a Search and Social Media enthusiast who loves exploring the true potential of Web 2.0 and Social Media.
Latest posts by Sanju kmr (see all)