How to clean Office chair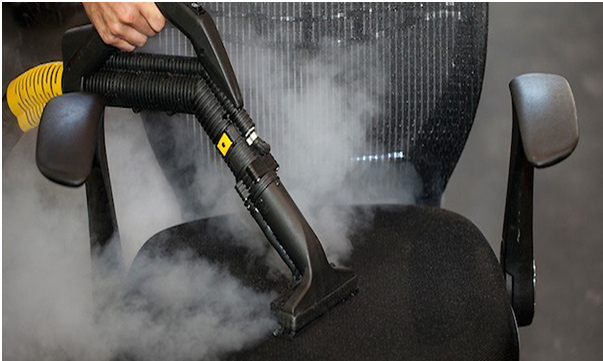 Consider the Material:
Before think about how to clean an Office chair, the important thing is to know what type of material is used in chair.
First of all take a look under the seat of chair, most of the manufacturer places a tag in that location, about which material is used in chair with fabric composition. The tag may even provide the cleaning instructions.
The best way is to get spills before the stains sets, because the manufacturers won't warranty the chair against stains.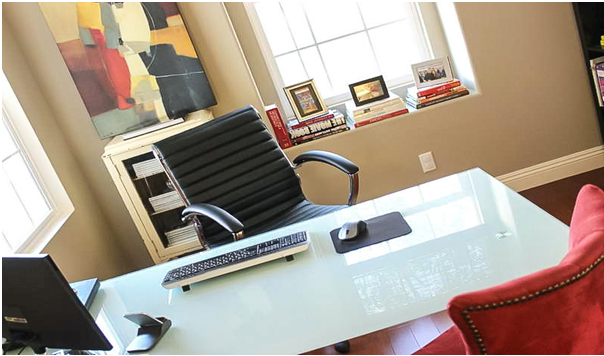 Things to keep in mind:
Before start with cleaning methods first of all keep in mind for all the cases and couple of things that always need to do are:
Clean the stains at that time because with longer wait stains will be harder to remove.
Before start with any cleaning method it is important to test a small on inconspicuous area.
Follow all the instructions given on product of washing or cleaning.
Use cleaning products in a well ventilated area.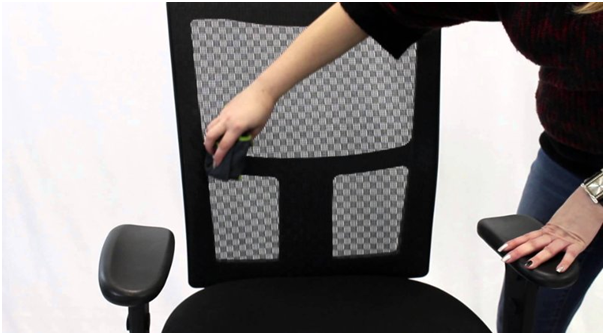 Types of Cleaning: There are few types of cleaning for an Office chair:
Standard upholstery cleaning: To clean a office chair the first thing to do is to check the chair for tags that may have cleaning instructions on the tag or they may be labelled with a lettered cleaning code that allows you as well as easily help you to determine that which cleaning method you should use.
Water- based cleaning: After determine to clean the chair with water we use steps as:
We run Vacuum over the chair to remove remaining debris.
Create cleaning solution by mixing few drops of mild soap with water.
Test the solution on an inconspicuous area to make sure it doesn't change the color or texture.
If the solution looks good after test spot dries, then can apply it to rest of chair.
Gently blot the stain with a cloth dampened with a solution.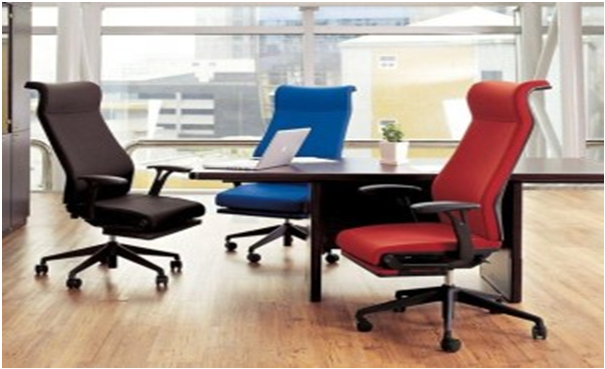 Water-free solvent cleaning:       
Some products require using mild water free solvent or a dry cleaning product for cleaning. In this type of cleaning, after a successful test you can apply it to the chair by gently blotting the stain with a cloth dampened with a solution.
Water-based or Water-free products: For few types of chair you can use water based and water-free solvents too. So in this case you simply follow the preceding instructions. It is recommended that you vacuum or lightly brush the chair on continuous bases to prevent dust and soil build up.
Standard vinyl cleaning: To begin with this cleaning, remove any excess spills with a damp cloth and then clean it with a liquid soap and water mixture using a soft brush or both. After that rinse vinyl and pat dry.
Crypton fabric cleaning: In this cleaning you can remove the stains with plain water and powdered enzyme detergent and can use foam shampoo also.
Lather cleaning: In Lather cleaning you can clean with vacuum, can use soft brush or clean cloth and can use few drops of liquid soap also.
Mesh upholstery cleaning: In this cleaning you can vacuum any dirt off your chair and remove the remaining dirt with warm soap and water.
Healthcare grade vinyl cleaning: In this, remove any excess spills with damp cloth then saturate a soft brush or cloth in a mild liquid soap and water. Then rinse the chair with clean water and dry.
Permablok process cleaning: In this cleaning remove the excess spill with a damp cloth then clean the area with a 1:1 mixture of a mild liquid dish soap and water. Then rinse and dry.
The following two tabs change content below.
Sanju kmr
I am a Search and Social Media enthusiast who loves exploring the true potential of Web 2.0 and Social Media.
Latest posts by Sanju kmr (see all)