House Remodeling Ideas You May Have Never Heard Before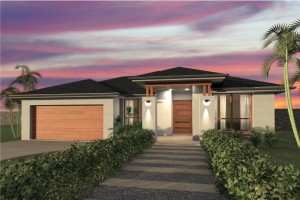 Just as you change your clothes, hair and makeup from time to time, your house needs to be remodeled after a certain time span to make things more comfortable for your family members.
As time moves on, your necessities change. You may have liked the color of the drawing room wall a couple of years back, but now it lost its sheen. Five years ago, you may have a toddler, but now he needs a separate room for studying. The kitchen may need to be upgraded to accommodate latest appliances.
If remodeling is a must, then don't delay it. Prices of every product/material is going up year by year and the more time you will waste thinking, the more it will cost for remodeling works.
The first thing you must do before starting the renovation project is to decide the budget. You may want to change a lot of things, but if the price of some materials is beyond your budget, then you can either skip a few things or look for some affordable options.
Here are a few thing you can do to give your house a new look and make the interior more comfortable. I will share some economical home remodeling ideas in this article so that anyone can utilize them.
# Build glass walls: Some people think that glass walls spoil the privacy of the people living inside the house, but it's not true. You can always use a thick curtain to maintain the privacy. Security wise there is no issue as well, because glass walls are made using toughened glass in different colors. Glass made walls are perfect for your living room. You can break the brick made wall facing the lawn/sea beach and rebuild the wall in glass to get an excellent view of the exterior. You can enjoy the natural panorama from the comfort of your home during any season. It's a beautiful experience.
# Use lights and mirrors intelligently: You can use a few yellow and white lights in the rooms to make them more visually attractive. You can also hang mirrors on the opposite walls to create an optical illusion of a larger room.
# Update the kitchen: Kitchen is the heart of a house and here convenience matters more than comfort. Therefore, you can make a few small changes so that the cook can do his job comfortably. For example, you can replace the kitchen faucet set and opt for larger cabinets to provide enough storage space.
# Replace the windows: Use vinyl windows to give your house an attractive look from outside.
# Remodel the attic: Its one of the most neglected areas in a house that needs your attention. Instead of using the attic as a storage area, you can clean it and arrange a few beds and tables for your kids. They will be able to use the attic for studying and playing with their friends. If there is no separate room for kids in your house, then it's a great idea. Besides, the attic can be used as a guestroom occasionally.
# Go for sound insulation: You may love to watch movies and sports on your large screen LED in the evening, but don't forget that your kids or other people can be busy in their work and the high volume is a major cause of disturbance for them. Therefore, it's better to insulate the walls to make the rooms' sound proof.
# Change the bathroom flooring: If you have marble floor and it's very dirty, then remove the marble blocks and install floor tiles. Marble polishing cost is quite high and it gathers dirt very quickly. Therefore, it's better to use floor tiles. Even if you clean the floor once in a week, your bathroom will look as new as day one.
These are some of the things you can do to modernize your lovely house and live lavishly. Just remember one thing. The entire renovation process must be done by professionals and you should oversee their work to make sure that things are done according to your wishes.
The following two tabs change content below.
Sanju kmr
I am a Search and Social Media enthusiast who loves exploring the true potential of Web 2.0 and Social Media.
Latest posts by Sanju kmr (see all)