Home Improvement ideas to Make Your Home Comfortable and Cozy
With the increase in the debt obligations within the nation, people don't have much money to improve their homes and make them cozy within their budget. When you're on a tight budget, you usually look for alternative ways that won't require too huge an amount but when it comes to improving your home, you often become choosy about the things that you buy. Remodeling and rejuvenating your home certainly gives a new look but where will you get the money from? Should you look for home improvement loans, take out a home equity loan or should you wait to consider the DIY home improvement options? Here are some home improvement options that you may try out.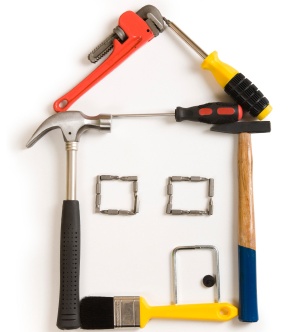 Paint your trim: Let's start the list with that thing that will give you the biggest bang for your bucks, which is painting your old wooden trim. There are many who have painted their wooden trim and have entirely changed their entire house. Nothing makes a bigger impact than painting the trim and all you need is to paint it with a great attitude. You will find different articles where you can be taught how to paint your trim and you can certainly make use of such posts to paint your trim.
Paint the tiles in your room: Did you know that it is possible to paint your tiles? Well, this is certainly big news for all those who own dilapidated and outdated tiles. If you shop around in the market, you will come across special types of epoxy paint which are just made for tubs, tile and sinks. The results of such tile painting are usually too good and amazing.
Paint the old furniture: You must be nurturing the dream of moving around and buying new furniture? If you see the price, you will soon realize that there are different ways in which you can avoid the costly session of getting your new furniture. If you have enough confidence in yourself, you can easily paint your old furniture and make them look new. You can put an end to the thrift store shopping when you start painting your old things and turning them into new.
Spray paint and update the doorknobs: If you're the proud owner of a number of brass doorknobs, you're not alone. Did you know that you can easily update them with a spray paint?If you use the right spray paint, you can get a durable and mind-blowing result and this is certainly a better option than paying $20 for a pair of new doorknobs.
Therefore, when you're worrying about funds for improving your home, you can take into account the above mentioned points. Improve your home even on a tight budget and get back on track.
The following two tabs change content below.
Sanju kmr
I am a Search and Social Media enthusiast who loves exploring the true potential of Web 2.0 and Social Media.
Latest posts by Sanju kmr (see all)