Follow the Right Approach when Investing in Property
Property Market in India is on boom and it is a well-known fact today. Investors not only in our country but from other countries are ready to invest in metropolitan cities like Mumbai. In this post I will be sharing a list of important things you should be focusing on before making an investment in the real estate in Mumbai.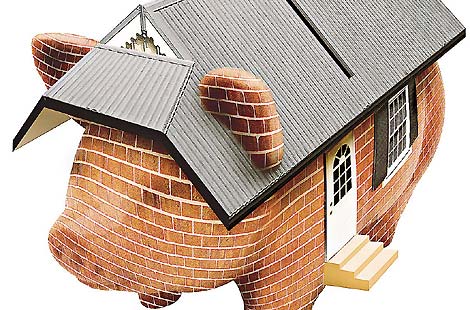 Things to keep in mind before you purchase a property in Mumbai
Research– Doing a complete research before you make a final decision is a good idea. You should look for your dream home but in light of a study of the real estate market. Do not limit yourself to just one locality. You can probably find many more places in Mumbai. So start doing an extensive research which will help you will not only find a property that fits your budget but also you will get to know about the advantages and disadvantages of each and every area you might be interested in.
Check if you are eligible for Loan – The second important thing is to check whether you are eligible for a home loan in your hunt for the correct property. You will find many lending institutions offering you loan, but your job will be to look for those which can provide you the best repayment options and interest rates. Many institutions charge high initial processing fee but then the interest rate is low. So it would be better if you figure out which bank offers the most affordable mortgage option for you in the long run.
Finalize the location – After knowing your eligibility for loan, you will get an idea about what kind of house and in what location you can look for the property. It will totally depend on you whether you will be using your complete purchasing potential on the property. It would be advisable that you go and visit few properties and then finalize. For investment purposes, Santacruz (East), Vasai and Virar are some good options.
Check Documentation – If you don't have experience in real estate investment, then it would be good if you consult a veteran in the industry or also contact practicing lawyers for further help in checking the property documents. By doing this you will be at ease and you will avoid getting into property related troubles.
These are few of the most important points among several other which will make your search more effective resulting in more relevant options in less time.
Upcoming project in the city:
Builders are stressing providing ultra-modern features and amenities to survive in this competitive real estate market. Such an exciting project is the Sagar Avenue Phase II located in Vakola in Santacruz (East). The luxury apartments located in Vakola in Santacruz (East) include 1, 2 and 3 BHK home. The best part of this project is the location as it is aptly situated close to shopping malls. It also offers you every possible facility like the fitness club, spa, swimming pool, parking space, etc. The possession of these luxurious flats will be available from May 2015.
The architecture designs have been created by the experts in the industry of real estate and the infrastructural development methods are kept in mind while designing the interiors meeting international standards. This is what every leading RE developer aims at. Wide roads, accessibility of numerous transportation services in the secured ambiances makes life even easier and relaxed for residents. Any property should have a great range of investment options and this is what Sagar Avenue Phase II assures you of. The fully furnished project is built to match your exquisite living style.
Various similar housing options are available in Mumbai which you could explore if you follow the right approach efficiently.
Author Bio: Kunal Chhibber is a professional content writer with expert skills in digital marketing. He has also written many informative write-ups doing exclusive research on Real Estate sector. He is a graduate in management; music is a passionate hobby to which he is committed to as a part time Disc Jockey.
The following two tabs change content below.
Sanju kmr
I am a Search and Social Media enthusiast who loves exploring the true potential of Web 2.0 and Social Media.
Latest posts by Sanju kmr (see all)