Easy DIY Wall Decoration Ideas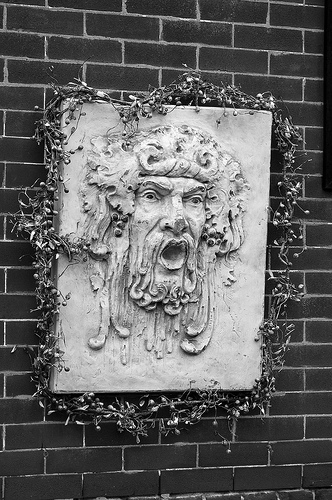 If your home interior design is simple and lacks details and decorations, or you just prefer something a little more unusual and attractive, you can make add a few extra touches here and there in order to make the individual character of every room stand out. You can easily make every room different by decorating your walls. There are thousands of possibilities just waiting to be found. All you need to do is try to be creative.
If your rooms are painted in monochromatic colours, and especially in some neutral colour such as white, adding some colourful accents on the walls is a must, unless you want to make your rooms look too… sanitary. A chic and sparkling decoration will help you achieve unexpected and fresh results. If your rooms are painted in different shades of white and grey, you can choose the colours of your wall decorations from the colour palette that is used for the rest of your interior design.
A cheap and easy DIY wall decoration
You want to decorate the walls of your home but you don't have the funds that should be invested in paintings and other wall decorations? Do not give up on your wish, because the truth is that you can achieve your goal without spending a lot of money from your monthly budget, just by doing a decoration yourself. The project we offer you is really easy and inexpensive, and still, it is quite fashionable and classy.
Materials needed:
canvas (you can find it in art stores);
small paint roller;
a bucket and a large Styrofoam cup of coffee (or a couple of cups in different sizes);
polyurethane coating for "sealing" all together.
Step one: 
Choose the paint colours that you will use. If you are looking for more neutral appearance, choose a dark and saturated colour for the background and two brighter shades for the decoration itself. The first thing you need to do is to apply the background paint on the canvas by using the small paint roller. Be careful and make sure you cover also the sides of the canvas. After you are done, let the paint go dry.
Step two:
Apply the second shade of paint on the edges on the bucket. If you want to get a more interesting effect, you can skip some places. So, before your paint has dried, turn the bucket upside down and put it on the canvas. Do not worry if there are a few drops of paint here and there on the canvas – they are even recommended for the final result. In fact, in order to make your project more interesting, you can even deliberately sprinkle some extra drops of paint here and there on the canvas.
Step three:
Apply the other shade of paint on the cup and do the procedure once again until you get the desired result. You can use all kinds of shapes, or just several cups in different sizes. You can overlap some circles or arrange them in an order that you like best
Step four:
When you are done, let the paint dry and apply a protective sealant layer of polyurethane coating.
Stickers on the walls
Wall stickers are one of the hottest trends in the home interior design over the last few years. They are relatively cheap, and they are easy to deal with, which means that you don't have to spent too much efforts and money, but the effect they have may be really stunning. You can use them literally in every room in order to create its own "character" stand out.
Frames on the walls
You are an artistic person who wants to provide their home with personal style? Good for you. Here is an idea that you may find useful. Put some blank frames on the wall. You don't have to buy any paintings or photographs. The only thing you should do is choose some painting and photo frames and hang them on the walls of your home. You can do this with only one frame, or with a greater number of them, creating your own unique home interior design wall decoration.
Author Bio: July Minor is passionate freelance blogger and writer. She is really keen on home improvement and design. She currently works as a manager at AfterTheBuilders Ltd. and she really loves her job. In her spare time she loves to read books about decorating.
The following two tabs change content below.
Sanju kmr
I am a Search and Social Media enthusiast who loves exploring the true potential of Web 2.0 and Social Media.
Latest posts by Sanju kmr (see all)