Design Your Dream House with Exceptional Wall Lighting
We all have a dreamto  owning a dream home. In our dreams, we envision how well we can set up our houses such that they can be attractive to anyone paying us a visit. Most people think of how big their houses will be or how well furnished they'll be. One thing that most people tend to forget relates to the lighting. People tend to miss out on the lighting aspect since most of them fail to realize just how important the issue is. Regardless of how big your house is or how well furnished it is, it won't be the same if it is poorly lit.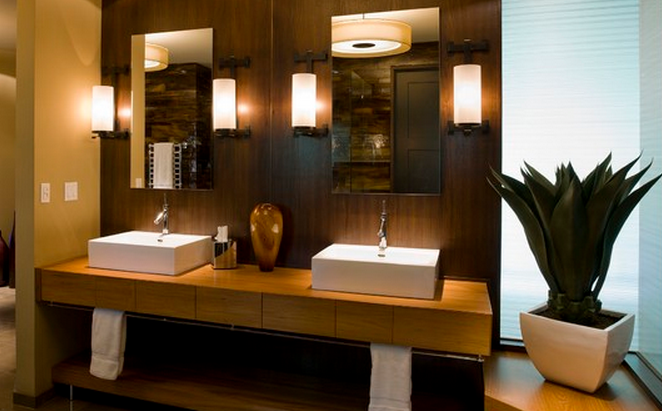 How well a room is lit can paint a whole new picture of your home. Exceptional lighting can make your home look bigger and cleaner as opposed to having poorly lit rooms. As a home owner, you need to ensure that your rooms are well designed with a proper lighting system.
Personally, I was not sure about how to integrate both indoor lighting and natural lighting to liven up my home. To help me with this, I had to seek the services of an interior designer who I can attest that they had everything figured out. With his input my rooms were transformed into beautiful masterpieces. Anyone walking into a well-lit and designed room will most definitely note the difference as such rooms tend to feel and look beautiful.
Can you boost your house's design with lighting?
The simplest answer to this is YES! Lighting goes a long way to making your home look brilliant. There are a number of different types of lighting which can help you to transform your rooms. They include; general lights, task lights and accent lights. Such lighting helps to make your rooms appealing and shows off some of its best features.
One of the best sources of exceptional wall lighting is wall sconces. They have the effect of creating both light and drama. You may also decide to add some artwork to your wall lighting so as to make them more appealing. Any artwork that is properly lit will always draw you closer to the art. Such artistry has the effect of making your rooms appear larger and attracting to you so that you won't feel like leaving.
What are some of the secrets to exceptional lighting?
You need to understand that proper lighting has the effect of setting the tone and creating the right atmosphere in any room. Therefore, if you want to have exceptional wall lighting, you need to make sure that you have an understanding of how the room will be used. Once you understand this, you can then go ahead and apply relevant lighting. For example, glare free fluorescent can come in handy in utility rooms.  On the other hand, task lighting can be used to serve study rooms.
Whenever you are designing your wall lights, it is important to note that it is very essential to have a correct balance between your task lighting and your mood lighting. This is because there is a huge difference between these two. Task lighting tends to be specific and focussed while mood lighting is soft.
When it comes to designing exceptional lighting, one golden rule that needs to be followed is using the right type of fitting at its rightful position. Take it upon you to question the functionalities of every fitting as they tend to determine general feel of your rooms.
Do not be coy about reflections and shadows as they are an essential component on any scheme. The shadows play a huge part in achieving great variations, texture and the right atmosphere. Since there is nothing you can do about this, it would be best if you can find a way to work with the reflections. Just work with them to your advantage.
Where can you find lighting solution?
For a wide range of wall lighting, Schonbekcan offer you the perfect solution. With a great variety to choose from, you can be rest assured that your house will get its rightful treat.
If you really want to have that dream home that you have always been fantasizing about, start thinking about lighting it up so as to make it brilliant!
Michele Duchet is an Interior designer at 1800lighting.com in NJ, USA and she works with schools and homeowners to help create a safe an elegant home decor, that feature lighting with a variety of lights and lamps.
The following two tabs change content below.
Sanju kmr
I am a Search and Social Media enthusiast who loves exploring the true potential of Web 2.0 and Social Media.
Latest posts by Sanju kmr (see all)