Constructions Chemicals that Protect Homes
When constructing a home, we all want to have the home of our dreams which is beautiful, safe and protected from geo-hazards. To safeguard your home from these natural hazards, construction chemicals are used during construction, which contribute to the durability of any construction. In India, the construction chemicals industry is in a growing stage and is showing good prospects. As per the reports, the industry size is estimated at Rs. 1,800 crores, and has the potential to grow to Rs. 5,000 crores by 2014. The growth of the construction industry, combined with faster and safer construction, will drive the growth of the construction chemicals industry.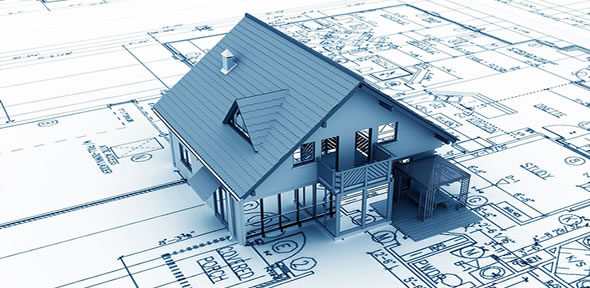 The construction chemicals industry in India is a combination of organized and unorganized sectors. To make it a complete organized structure, the leading manufacturers have come together to form an association – The Construction Chemicals Manufacturers' Association (CCMA). The key objective of CCMA is to promote the development of the construction chemicals industry by increasing the awareness of it among builders and property developers.
Construction chemicals include a number of different products such as cementation, cement admixture, cold applied products, acrylic, epoxy, hot applied products, resin, membranes and sealant adhesives. Although they sound almost alien to a layman, these are now a part of our regular walls, floors and roofs. These chemicals are used in structures to increase their life and to provide additional protection from environmental hazards. Other examples of their use are waterproofing, fast-setting concrete admixture, flooring sealants and restoration products.
Construction chemicals account for only 2% of the overall cost, but the benefits gained from them are limitless. The entrance of FDI in the real estate sector has given a major boost to the already fast-growing construction industry. The niche players worldwide in this industry are Antas Chemical Co. Ltd., BASF SE, Bostik Inc., Elotex AG, Franklin International Inc., The Tremco Group, etc.
There is an increased need of high-quality construction chemicalsrequiring detailed designing, good workmanship and the selection of appropriate building materials. Therefore, the demand for construction chemicals for renovation of existing buildings or for new construction has been on the rise in the short term. Some of the construction chemicals and their usages are given below:
Asbestos: Asbestos fibers are strong, chemical resistant, heat resistant and useful in providing heat insulation. Hence, their most common uses include floor and ceiling tiles, plasters, insulation, adhesives, fireproofing materials, wallboard, roofing materials and cement products.
Formaldehyde: Formaldehyde is used widely to manufacture building materials and numerous household products such as pressed wood products, some paints and coating products.
Phthalates: Phthalates, called "plasticizers," are used to make plastics like polyvinyl chloride (PVC). The use of PVC in buildings include carpet backing, wall coverings, resilient flooring, upholstery textiles, acoustical ceiling surfaces, roof membranes, waterproofing membranes, and electrical cord insulation.
Short-chain chlorinated paraffin (SCCP): SCCP is used as a lubricant and coolant in metal cutting and metal forming operations. This chemical is also used in saturated polyester resins, polyethylene, polypropylene and urethane foam.
The construction chemical market has the potential to grow at a faster rate, provided that end users have more awareness of the benefits of using these construction chemicals. The entry of foreign companies and their technology into the construction sector have contributed to the changed mindset of the people that has ultimately resulted in the growth of this sector. Currently, new construction projects are expected to increase the consumption for construction chemicals. The construction market is projected to grow at more than 30% per annum for the next few years. Thus, this industry has a huge potential of growth and is here to stay.
The following two tabs change content below.
Sanju kmr
I am a Search and Social Media enthusiast who loves exploring the true potential of Web 2.0 and Social Media.
Latest posts by Sanju kmr (see all)