Budget Friendly Home Remodelling Ideas
If you are ready to put in heaps of effort into a project that makes your home a better place, you will find many ways to save money along the way.
The first tip for cutting down costs is to do the majority of the work by yourself. Don't bring up the excuse of "I don't know how to do it" for any task because with the help of sophisticated search engines, almost anything is doable. Those who are professionals at doing a certain task don't possess any magical powers. Yes, they probably have better tools to perform the task easily but those tools can be rented from them. Yes, they have more knowledge in the field than we do but that knowledge can be gained by intensive research. As for experience, you will get that too as you move along the do-it-yourself path. Even though you may choose to hire professionals, they will not care about the end results as much as you do.
Moving on, if you have to make some big purchases as part of your home remodelling project, look around for which store has the best item at an affordable price. Then go online and see if you can find gift vouchers for those stores which generally sell at about 80-90% of the actual value. As a result, with a little extra time and effort, you can probably save a lot of cash on your purchases. You might come across a beautiful designer bed at some home decor outlet and may fall in love with it but just cannot afford to purchase it off the rack. To make up for it, you could do some research and trial and error and come up with something made in wood with fabric bought off a store on sale and end up with a bed that looks much like the designer one. And what's more, this DIY bed would probably cost you about 10-20% of the price that it was being sold at the store.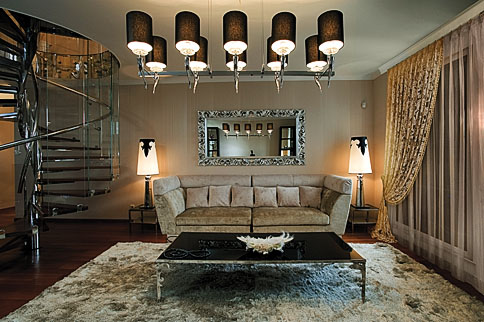 Don't waste time and money going around looking for matching furniture. Have a look at some of the exquisitely designed homes online and you will see that most of them have a collected feel; you will hardly come across matching sofas, identical tables and loveseats. Your house has a better personality with more collected furniture in it. Be patient and wait for yard sale to come around. You may find some unique pieces of furniture for almost no cost. All you have to do is give it a quick sand and paint job to turn it around and give it character and class. If however, you do end up purchasing pricy furniture from home decor stores, always pay for it by cash. You may have to wait a while to have the cash in hand but this is a better way to enjoy your luxuries without any worry as to how your bill is going to be paid. It is less stressful and gives you enough time to make the correct decisions along the line.
About the Author: Joanna Robinson is a content writer who loves to share her knowledge among internet users. These days she is writing about home renovating tips and about childrens rugs
The following two tabs change content below.
Sanju kmr
I am a Search and Social Media enthusiast who loves exploring the true potential of Web 2.0 and Social Media.
Latest posts by Sanju kmr (see all)