A Budget Holiday in Goa in 5000 rupees: Yes, it is possible
Is it really possible to visit the best Indian holiday destination (yes, we talking about Goa) in just 5000 rupees? Incredible though it may sound, yes it is true! Believe us! With the budget holiday packages which travel agents and travel portal sites are offering these days, it is no longer a dream to check out the gals and beaches of Goa even if you are a cash-strapped person! So, with only 5000 rupees in your wallet, you can take that much-needed vacation you were hankering for and in the best destination which our beautiful country has to offer.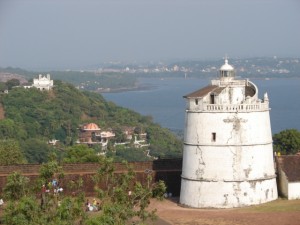 You still don't believe it na?
Well, it works out like this! Since, the travel portal sites and operators book hotels and tickets in bulk, they always extract great discounts which you, on an individual level, won't be able to derive. After keeping a certain part of it as their profits, they pass on the remaining portion to you. Thus, you save a lot on the hotel bills and on your traveling and sightseeing expenses.
Nevertheless, a few things which can help you cut down on your budget comprise of the following:
–          Stay at the cheapest hotel possible
–          Do not eat at posh hotels or restaurants but at nominally-priced eateries
–          Stay away from water sports (the rates for those parasailing and jet skiing vary from Rs 500 to 1500 or more, so they certainly don't suit you if you are planning to finish your trip within 5000).
Under budget holiday packages, you can live your dream without emptying your wallet and still visit all the recommended attractions that this heavenly state has to offer.
Some of the top places to visit in Goa are:
Anjuna Beach (including Wednesday Flea Market)
Vagator Beach
Baga Beach
Ingo's Night Bazaar (held every Saturday)
Basilica of Bom Jesus (a medieval era Gothic church in Old Goa)
Se Cathedral (another church you must visit)
Dudhsagar Falls (a shimmering waterfall situated beside the jungles)
Bondla Wildlife Sanctuary (if you are a wildlife fanatic)
Aguada Fort (a lovely fort on the Aguada Beach)
Chapora Fort (this is where 'DilChahtaHai' was shot in portion)
And one special tip for the budget backpackers is to always travel during the off season. Though, Goa hardly has a season which can be called as an 'off season', still the period during May-September witnesses a slump in the number of tourists. You shall easily save money when traveling during this time.
The following two tabs change content below.
Sanju kmr
I am a Search and Social Media enthusiast who loves exploring the true potential of Web 2.0 and Social Media.
Latest posts by Sanju kmr (see all)