5 Low Cost Home Décor Ideas You Must Try!
Thinking of changing your home or renovating it? Chances are that you might end up costing a fortune in either of the cases just because you went overboard with all the options which were available to you. Maintaining home décor on a low budget is an art that needs to be mastered over time. However, let's not be confused about it! Follow these 5 easy steps to decorate your home while staying within your budget.
Make old Furniture Look New
Yes! You heard it right! If you are tired of looking at the same old furniture items in your home; it's time to give them a new look instead of discarding it away. You can use sandpaper to polish a piece of furniture first and then use two or three regular coatings of paint.
A nicely colored coat of paint to your good old sofa set can change it into a brand new one without falling heavy on your pocket.
Budget Planning
For any home décor or home improvement project; the first and foremost thing that one should adopt is a proper plan or strategy especially when the budget is the real deal here. No one likes to be in an awkward situation where a newly bought couch in your living room has cost you a fortune.
Doing the necessary homework before opting for home improvement will help you in the long run and your bank account will thank you later for keeping it going steadily. Take your home décor inspiration via online websites; magazines, home improvement blogs in newspapers and various deals offered by the companies. Once the research has been done; then plan out your finances.
Go For Second Hand Shopping
Yes! Don't be uncomfortable with the idea of second hand shopping. Go out and get a detailed insight about your local market. Check out various deals and offers especially over the weekends or near the holiday season.
Make sure that when you shop for second hand items for your home; you don't compromise on quality because there is no room left for it anyways. Quality can overcome style on any given day. So, go out and investigate about each and everything that you intend to purchase for your home. Find the best bargains around and grab fine, quality items for your home.
Color It Well
One of the most important tools for home décor is to go easy on colors. This doesn't mean that you can't adopt bold colors for your home. You certainly can! But make sure that whatever color you opt for; it should not be unpleasant to the eyes and does not give a very gaudy image.
It is recommended to always check out the color schemes from a local paint shop that would help you to get a better idea about the latest trends in colors.
Stay Organized
While doing home décor; saving money should be your topmost priority but make sure that you don't get carried away with it by starting too many design projects at once.Generally; new home owners fall prey to it because they want to decorate everything at the same time. Here! The need to stay organized is very important.
Do add some nice King size bedspreads and pillows in your bedroom that will alter your bedroom look pretty fast. Pick the room that is in need of restructuring the most and start from there; slowly taking it to the rest of the home.You can try these tips for now and when you are financially stable; start off with the next project so you may not fall out of budget at any time.
Author Bio: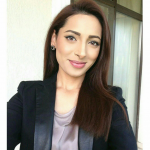 This post is written by Julie Austin. She loves traveling, home decorating and hanging out with her friends. She regularly blogs at http://mybedcomforter.com/
The following two tabs change content below.
Sanju kmr
I am a Search and Social Media enthusiast who loves exploring the true potential of Web 2.0 and Social Media.
Latest posts by Sanju kmr (see all)