5 Answers You Must Seek Before Hiring a Shop Fitout Company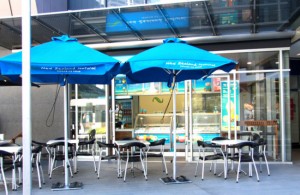 Creating a positive and vibrant atmosphere for customers is the key to making your retail place successful. In order to give your shop the desired look and feel, you should hire a shop fitouts company. The company will provide professional help, transform the design in your head into reality and suggest several ways to make intelligent use of available floor space.
There are a number of shop fitting service providers in every country and you should not have any trouble finding a few in your town. Google search can help you find the most reputed service providers within a few seconds. However, selecting the best among many options is a tough task and hence, you should ask a few questions to the service providers before making up your mind.
Take a look at the five crucial questions you must ask a shop fitter to evaluate his capability and professionalism.
# What will you do for me if I hire you?
It's important to know how the service provider can help you in your shop decoration. A good shop fitout company will visit your retail space, measure the area, ask you for suggestions and make a drawing based on the guidelines provided by you.
Obviously, the designer will use his knowledge to make a few changes to ensure the interior design looks even better than what you had conceptualized. He will suggest innovative use of space and lighting arrangements to give the shop a unique look. Some shop fitters even provide a 3D design so that you know what the retail place will look like once the work is completed.
A good shop fitter provides furniture, lighting and flooring materials so that you don't have to worry about anything. They even suggest affordable materials for flooring and cabinet making so that you can create the perfect retail space for your business within budget.
# How much do you charge?
It can be a fixed cost, or per square feet rate. For example, if you have a 1000 square feet retail place and want to decorate it, the service provider can charge $100,000 ($100 per square feet). You should ask the company to give you both the flat rate and the square feet rate. Compare the prices and choose the one that is more affordable.
# How long will it take to complete the entire shop decoration?
Lighting and flooring take a lot of time; how much time the total work will take completely depends on the area you have and the kinds of fitting and decorations you need. If you have asked for a particular material and it's not available in the market, the project may take longer to complete than expected.
However, a good shop fitout company always mentions a deadline and sticks to it. How do you know that they will be able to maintain it? Ask its past clients and they will tell you whether their work was done on time or not.
# What are the payment terms?
Once you know how much you are going to spend to decorate your showroom or shop, you should ask about the payment terms. How will they take the payment? Can you pay using your credit card? Will they accept cheques or cash? You should also be clear about the payment method. How much money will they take in advance? Can you pay in EMI if the quoted rate is really high?
# Do you get extended service?
You may need the shop fitter's service after a couple of years and it's very crucial to ask him whether he can assist you in future or not. Suppose 3 years later, you decide to change the cash counter at your showroom and call the same company that decorated your showroom for help.
It's always beneficial to hire the original designer because he knows what he did earlier and since you are familiar with each other's ideas, he can suggest you exactly what you need. The service provider may charge less money as well because you are a returning customer.
Once you get satisfactory answers for the aforementioned questions, you can hire the shop fitter without a shadow of doubt and get ready to witness the transformation of your retail space.
The following two tabs change content below.
Sanju kmr
I am a Search and Social Media enthusiast who loves exploring the true potential of Web 2.0 and Social Media.
Latest posts by Sanju kmr (see all)