10 Factors to Consider Before Hiring a Builder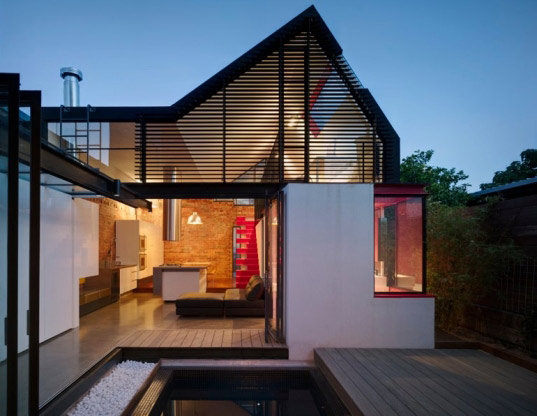 Are you planning to build your dream home? Then start searching for a builder in your city who can help you in your work and make your dream a reality. There are a number of building contractors in every city and I am sure that online research will help you know their names, contact numbers etc. but before you decide who fits your requirements best, there are a few things that need to be considered. Building home is a costly affair and actual cost often exceeds the preliminary estimated budget. Therefore, it's better to be sure about the builder because if he works unprofessionally, your house may not look as it looked on paper and in case he deceives you about materials, the building can collapse after a couple of years.
Check the license– Never hire a builder who does not own a license. Builders boast about their services and experience on websites but don't fall for that. Uncertified builders often offer lower rates because they don't have the knowledge and expertise to develop a safe and protected building.
Meet with the builder– This is one job that can't and should not be outsourced because building construction is a long-time project. Sometimes, it takes years to complete a house and you can't communicate with a contractor who lives overseas via Skype all the time. Therefore, choose a professional service provider in your locality. Go to his office and meet him personally to discuss your requirements. Make sure that he is friendly and understands your passion. A home is a piece of art, you are the investor and the contractor is your creative partner.
Check the previous projects– You can easily find the completed buildings list from the websites of builders. The best way to judge the quality of their work is by visiting the houses they have constructed so far. It not only helps you understand the quality of materials used in those buildings but also gives you an idea of their aesthetic sense.
Get at least 3 bids– If you have shortlisted 4-5 builders, take quotes from all of them. Compare the rates offered by them. While comparing, take note whether the following services are included or not: materials, labor, paint etc. Some may offer a lower rate but proper inspection will reveal some services "not included" or "limited" in the quotes. The rule of thumb is to take minimum 3 bids and choose the best among them.
Ask about supervision duties– It's not possible for you to keep an eye on the masons and other laborers all the time. Hence, it's important to ascertain during the course of the interview how the contractor plans on handling site supervision. A person should always be on the spot to ensure work progress and safety.
Type of home– This is a very important factor to be considered. Every builder specializes in some type of construction work. While some develop excellent duplex, some can build a fine bungalow. Hence, you should hire a builder who understands your plan. If you are planning to build a bungalow-pattern home and hire a multistoried specialist, things can go wrong from day one.
Ask for a project schedule– In simpler terms, you must ask the service provider how long it will take to complete your house. A detailed project schedule will help you understand what type of materials will be required at what time and how much money you need to invest in different phases of the project.
Trained workforce– Make sure that the builder has a strong team and won't hire 5-10 people temporarily for your project. Short term employees are not dedicated and more importantly, they lack the skills of professional developers. Freelance workers can even steal materials from the site as they have no loyalty to you or the builder.
Written contract– Ask the builder to sign a written contract to make sure he does not stop working suddenly or ask for additional money when the work is in progress. The written contract must mention the services, total time of the project and penalties applicable for both parties if they fail to meet their commitments.
Payment– Don't give more than 25-30% of the total project cost at the time of contract signing. As long as you have the money, the builder won't dare to cheat you, but if you pay the total amount too early, he may ask for more or use low quality product to build your house and compel you to accept his wrongdoings.
The following two tabs change content below.
Sanju kmr
I am a Search and Social Media enthusiast who loves exploring the true potential of Web 2.0 and Social Media.
Latest posts by Sanju kmr (see all)